Only excellence is acceptable
Rafal has over twenty years of experience in the corporate world as he worked in Millennium Bank and Comarch before eventually managing software delivery teams at PZU – one of the biggest insurance companies in Europe. Rafal is also one of the very few true VR experts in Poland, with a decade of hands-on experience in designing VR solutions. As the CEO and CTO, he makes sure that projects are delivered on time and are of the highest quality.
Stanislaw is an international attorney specializing in legal and business aspects of the commercialization of cutting-edge technologies in the United States. As a board member, he provides high-level strategic advice, oversees the structure of the company, and ensures that it meets its obligations towards clients and investors to the T.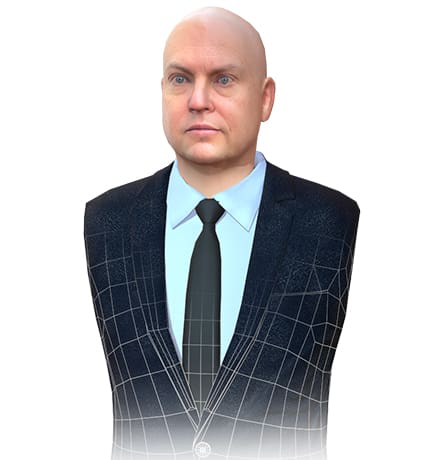 Thomas is a serial entrepreneur, active interventional cardiologist, and investor involved in multiple healthtech companies in the United States. Owner of a multi-office practice on the East Coast, Thomas completed his Cardiology training at New York University (NYU) and his Interventional Cardiology Training at Columbia University. As a board member, he is responsible for ensuring that the XR solutions suit our clients' businesses.